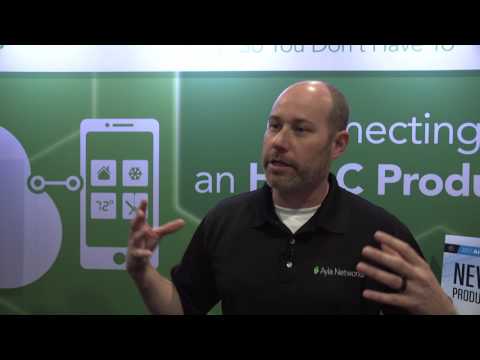 Heating, ventilation and air conditioning (HVAC) systems are complex pieces of equipment that contribute a high percentage of energy consumption costs in both residential and commercial facilities. As a result, manufacturers are keen to leverage IoT technology to improve product quality, performance, and to reduce maintenance costs.

The Internet ofThings (IoT) technology provides an ideal solution to building better systems, making more energy efficient and reducing service truck rolls.Using an integrated system of equipment sensors working with smart thermostats, HVAC manufacturers can differentiate their products and improve competitiveness, while also unlocking the value of data generated by their devices for new business models.

Ayla Networks has been working with over 20 of the worlds leading HVAC brands including Fujitsu, Lochinvar, AO Smith, Johnson Controls, and United Technologies to drive IoT-led transformation in the HVAC market space. Ayla's cloud platform enables HVAC brands to develop and launch connected products and scale it through the transformation journey.
Applications Supported
Customer experience – deliver a better end consumer experience with a mobile app, voice control and other technologies
Efficiency improvement – leverage data to conduct remote diagnostics, predict failures and proactively reduce service cost expenses
Higher growth – monetize device data to sell value-added services and generate new revenue streams