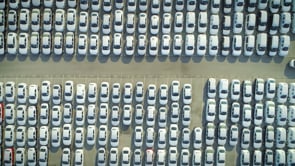 See your entire inventory without having to walk a single step
Say goodbye to the days of having to walk or drive the lot with a clipboard to hunt for cars to audit your inventory. Lot Vision's seamless system puts a complete view of every car you have right at your fingertips on your mobile device.
With a few clicks, you'll have instant answers to what's in stock, where it's located, which cars need maintenance, and what's ready for sale.
This can help save you time and work so you can do what you do best: sell cars.
Through integrations with Dealertrack and HomeNet, Lot Vision can provide a full view of your inventory and additional insight on the status of your vehicles in one place, whether your business has 200 vehicles or 20,000.
Locate vehicles instantly without getting out of your seat
Track productivity easily with a few clicks on your keypad
Gather insights to help slash holding costs and improve efficiency
Reconcile inventory faster, more accurately and with fewer people
Deliver excellent customer service every time
Get the big picture no matter how many miles it spans mobile phone with Lot Vision app
Technology