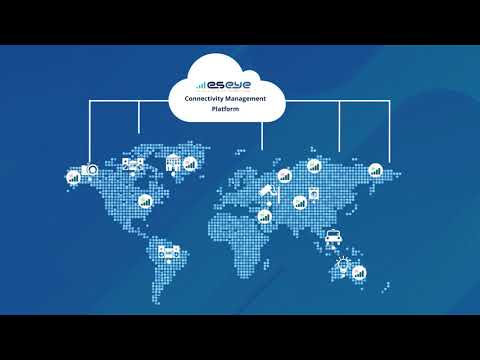 The IoT market has huge potential for generating business value. But businesses are finding it much harder to succeed with their IoT ventures than expected.
The AnyNet Advantage is the key to unlocking IoT success and overcoming global IoT challenges.
Learn about the AnyNet Advantage solution's features and benefits
Summary
Eseye's unique V-MNO solution is the product of over 14 years' innovation and experience designing and delivering IoT connectivity solutions, alongside managed services and IoT hardware to customers worldwide.
• IoT device design and optimisation.
Eseye works with customers to design, build and configure IoT devices that work the first time. Easy device design and configuration with zero-touch plug 'n' play connectivity.
• Global, ubiquitous connectivity.
Coverage anywhere and everywhere. The AnyNet+ SIM and connectivity platform delivers >99% global connectivity.
• Data integration and policy management.
Secure provision and control of data from Edge to Cloud.
• Simple and secure device management and administration.
Reduce resource cost with one management platform, one price for global connectivity, one support contract and one bill.
Features and benefits
• AnyNet+ SIM
The world's most advanced eUICC compliant SIM with embedded multi-IMSI switching technology. Multiple IMSI profiles are loaded onto each SIM so that it can auto-switch dynamically over-the-air on any loss of connectivity.
Combining both localisation and roaming partners, Eseye has access to over 700+ networks globally, with multiple operators covering 190 countries.
• AnyNet Federation
The world's largest Federation of localization MNOs. A global alliance of leading mobile network operators with agreements in place to localise network traffic to alliance members.

• AnyNet Cloud
Integration with private or public cloud services (including AWS, Azure, and Google). AnyNet Cloud enables data analytics, security, and device management.

• AnyNet Active Management
Eseye's dedicated Service Delivery team provide proactive device status monitoring and networking switching and steering. Optional enhanced Service Desk SLAs.

• AnyNet Hardware
Eseye offers IoT hardware with embedded AnyNet SIM connectivity, for example, the HERA 600 series router. Eseye's connectivity solution can also be embedded into 3rd part IoT devices with ease.

• AnyNet Connectivity
Single, global Proprietary Platform as a Service (PaaS) Connectivity Management Platform (CMP) offers network-level dynamic switching capabilities, private APN and secure data provisioning, as well as complete ownership of the SM-SR.
• AnyNet Integrate
Integrate with ERP, data analytics, and other Enterprise apps via a REST API. Get visibility of IoT device status and behaviour across Enterprise apps.

Learn more about the complete AnyNet Advantage solution by downloading the Solution Paper and find out how Eseye can guide your IoT project from design to deployment.