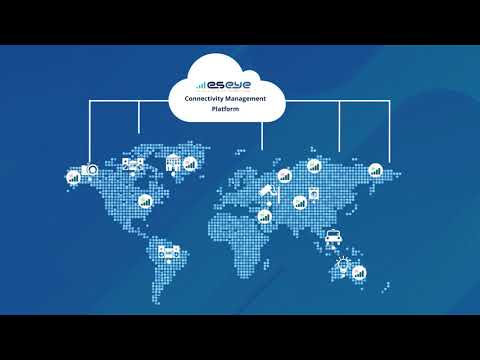 Introducing the world's most advanced GSMA compliant eUICC SIM with in-built multi-IMSI switching technology: the AnyNet+ SIM.
Eseye's unique multi-IMSI SIM technology was developed in close collaboration with two of the three major SIM card manufacturers. It allows for dynamic and seamless switching between network profiles and is fully eUICC compliant.
Learn about the AnyNet+ eSIMs unique features and benefits
Summary
• AnyNet+ SIM is one of the most advanced fully eUICC compliant eSIMs on the market.
• Multiple IMSI profiles are loaded onto each SIM so that it can auto-switch dynamically over-the-air on any loss of connectivity.
• eUICC+ capability delivers advanced profile management.
Benefits
• Ubiquitous global connectivity: achieve over 99.8% device connectivity uptime across more than 190 countries globally.
• Out-of-the-box, zero-touch provisioning: automatic over-the-air (OTA) connection and setup of the device with no on-site configuration
• Central management: One global point of contact for service, support and billing for all IoT device connectivity; no need for multiple MNO contracts and associated support agreements.
• Improved connectivity resilience: Fully eUICC compliant eSIM with multi-IMSI capability to allow complete autonomy to switch networks whilst preserving multiple fallback bootstraps in the event of an OTA switch under eUICC.
• Future proofed SIM technology: 5G and NB-IoT ready with support for LTE networks, which will benefit applications using all 4G networks including Cat-M1 Devices.
• Flexible integration: multiple out-of-the-box integration options with Cloud providers (e.g AWS, Azure) and device manufacturers (e.g. Gemalto/Thales).
• AnyNet Connectivity Management Platform: Network-level dynamic switching capabilities, private APN and Secure Data Provisioning, and offers users complete ownership of the SM-SR.
Find out more about the complete AnyNet solution by downloading the AnyNet Advantage Solution Paper