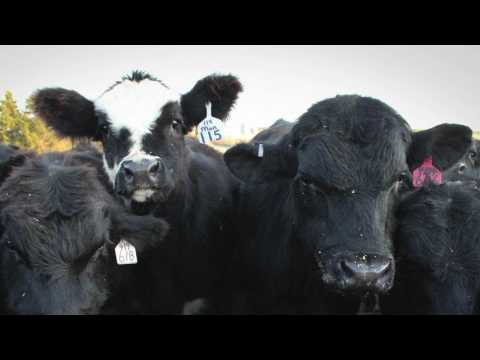 Our cattle management software and hardware are simple and quick to install at any cattle production operation. One antenna and one base station covers large commercial operations in the tens of thousands.
Why Choose Our Management System?
Find Sick Animals Faster and Treat Them Sooner with Our Cattle Management Software
Using our technology allows you to remove the visual guesswork it takes to identify sick cattle. Our system provides insight that allows for objective Precision Livestock® management of cattle health. Our smart ear tag system and objective alerts give pen riders the tools needed to focus on the animals that actually need attention.
Identify Sick Animals Earlier & More Accurately
The Quantified Ag® Tag picks up on cattle ear canal temperature and behavior patterns to identify illness before they show visual indicators.
How Our System & Management Software Creates Value
Animal Health Monitoring and Management Software
From the Backgrounder through the animal's full life at your feedyard. Traditional methods for identifying sick animals in cattle operations is very limited. Research shows that the current method of diagnosing sick animals isn't very effective. This is why Quantified Ag® built cattle management software and an objective remote monitoring ear tag that can help cattle producers find sick animals earlier and more accurately.
Health
Manage various animal health risks objectively. Improve animal health outcomes by identifying illness earlier & more accurately.
Applications