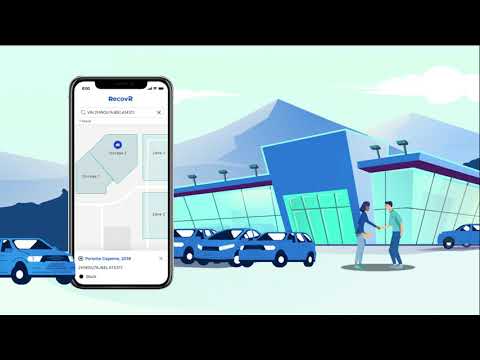 Better, more efficient control and management of your lot(s), find cars faster, reduce sales cycle time, improve customer satisfaction, generate additional F&I revenues, recover stolen vehicles fast and reduce garage keeper insurance premiums.
For You:
Sales: Speed up the sales process by equipping sales people with our intuitive mobile tools/apps for quick guidance to customers' desired vehicle.
Customer Satisfaction: Improve CSI and social media reviews by getting customers what they want, faster.
Inventory: Reconcile and resolve discrepancies and know where all vehicles are located across lots and locations. Search, filter and locate any cars.
Operations: Enhance efficiency from arrival to showroom, eliminate disconnects between departments. 
Theft Recovery: Receive alerts when cars leave the lot outside normal business hours, and quickly locate stolen vehicles.
Integrations: Optional integration with your Dealer Management Systems (DMS) and flooring software is available.
For Your Customers:
Theft Recovery: Customers can use the mobile app to provide a simple link to law enforcement in order to assist in stolen vehicle recovery.
Find My Car: Your customers can monitor vehicle location on the mobile app to locate their car for any reason (find parking location, locate an authorized user).
Location Lock: Get notified when your car is moved unexpectedly from its location (stolen, towed, or other unauthorized use).
Insurance Discounts: Using our service, your customers may be eligible for reduced insurance premiums.
Limited Warranty: $5000 cash and up to $1000 to cover insurance deductible if the customer's vehicle is stolen and not recovered.
How it Works:
Hide and go!
Discrete Battery-powered, standalone GPS unit placed inside the vehicle or hidden in compartments to minimize detection.
Simple Installation takes less than a minute, because your device isn't wired into the vehicle and it has its own 5-year battery life.