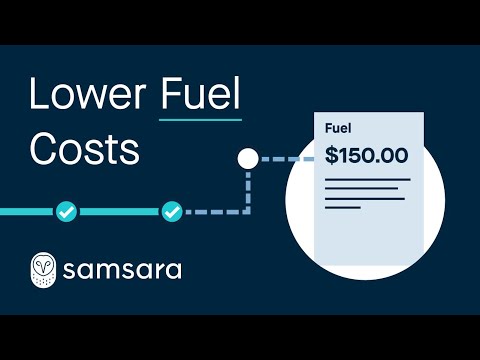 Maximize vehicle uptime and minimize costs
Real-Time Vehicle Diagnostics
Proactively spot issues such as failing batteries and engine fault codes through over-the-air vehicle diagnostics. Avoid road breakdowns and quickly identify vehicles in need of service to protect vehicle health and extend vehicle lifetime.
Reduce Costs With Better Fuel Management
Take control of your fuel economy and reduce overall spend with Samsara Fuel Reporting. Visibility into fuel trends help identify inefficient or abnormal activity. Get Fuel Reports daily, weekly, or monthly, directly in your inbox, and monitor vehicle performance, true idle time and improve your fuel efficiency.
Optimize Your Time
Eliminate time spent on tedious paperwork and focus on increasing your bottom line. Save time on filing with IFTA Mileage and Fuel Purchase reports and tools.
Maximize Uptime with Paperless DVIRs
Streamline your maintenance workflows, perform pre- and post-trip vehicle inspections, walkarounds, automatic photo uploads and eSignatures, on any mobile device using the Samsara Driver App.
Instantly Respond to Maintenance Issues
Customizable alerts ensure that mechanics are informed as soon as vehicle faults are detected or DVIRs are submitted. Samsara's real-time GPS tracking enables quick dispatch to minimize vehicle downtime.
Driver efficiency score
Improve fleet efficiency by monitoring driving patterns, with a configurable weighted score for driver behavior such as: idling, speed, cruise control, coasting, torque, anticipation, and RPM. Coach and incentivize your drivers to improve their driving habits and reduce your fuel and maintenance costs.