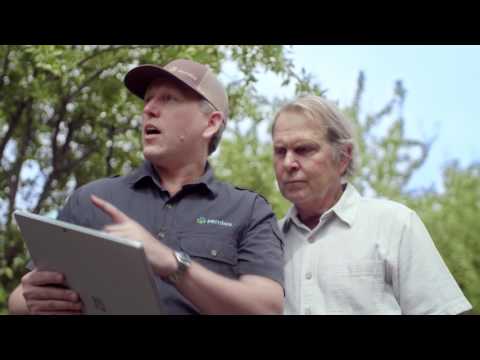 Variable Rate Mating Disruption and Automated Pest Camera Traps.
Features
Variable Rate Mating Disruption
We modulate the application of pheromones in response to pest activity for optimum performance.
Automated Camera Traps
No more counting sticky bases – Images and summaries of daily trap catches at the click of a button
Our automated camera-traps allow visual inspection of each field trap from the Semios dashboard. Images are compiled per block for summary reports providing accurate and up-to-date pest pressure information.
Automated daily trap counts
Historical viewing
Trend analysis and alerts
Pest Degree-Days
Pests develop according to the conditions unique to your crop canopy. We correlate site-driven degree-days with trap counts and weather patterns to forecast pressure and determine pheromone application rates.
Customized treatments require block-specific data. Relying on remote, third-party weather stations is not accurate enough to predict and track pest development – Semios gives site-specific degree-day values including percent egg and hatch driven from the weather stations on your ranch.
Using Semios, view historical degree-days for a field, correlate degree-days with trap catches or view both in relation to daily extremes. The Semios platform allows simple dashboard statuses and alerts all the way to data-analysis and forecasting.
View local degree-days
See microclimates in action
Understand temperature variation on pest pressure
Pest Pressure Alerts and Notifications
Set pest pressure alerts and thresholds for any block or trap to improve application timing.
Remote Scheduling
Our expert entomologists predict and schedule pheromone application rates in response to the current and forecast pest behavior in your orchard.