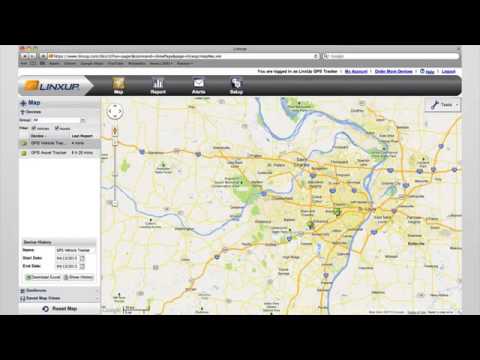 Whether they are for work or recreation, assets and equipment come in all shapes, sizes, and prices. For your peace of mind, Linxup covers them all with our versatile, durable, and affordable GPS tracking devices. With the Linxup GPS tracking system, you will know exactly where your assets and equipment are while guarding against unauthorized use and theft. If it's important to you, Linxup can provide the around-the-clock GPS tracking that you need.
Features
Know Exactly Where Your Equipment Is – and More
Identify each asset's last location and review past location history at a glance.
Set up powerful alerts and reporting on movement, activity, geo-fences, and more to stay up to date on how and when your assets are used.
Report on machine hours, manage equipment maintenance schedules, and more.
The mobile nature of trailers and containers makes them high-priority targets for thieves. Equip yours with an affordable, simple solution that delivers the ultimate in peace of mind and the clarity of precise location tracking. In-transit route monitoring, alerts, and reports keep you informed about where your trailers and containers are at all times.
Discover why Linxup GPS tracking for your trailers and containers is a wise investment at a very affordable price.
Keep your job site running seamlessly by ensuring all construction equipment is where it is supposed to be when you need it. Prevent costly theft and receive updates on scheduled maintenance to protect your business' largest investments. With an affordable monthly rate and simple device installation, Linxup GPS tracking for construction equipment empowers you to monitor from your mobile device right away.
Explore how you can protect your biggest assets on the construction job site with Linxup GPS trackers for construction equipment.LEARN MORE 
Prevent unauthorized usage and theft by protecting your rental equipment with Linxup GPS equipment tracking. With geofence perimeters and up-to-the-minute updates, you are in total control of seeing exactly where your rental equipment is, either at the site or safely stored.
Discover how GPS tracking of your rental equipment can thwart thieves and protect the bottom line of your business.
GPS Tracking in the Water, at the Dock, and in Storage
Protect your boat, jet ski, and other watercraft with Linxup GPS marine tracking. Whether your boat is on the lake or stored in a facility, you get real-time updates on unauthorized movements, geofence protection, scheduled maintenance reminders, and much more.
Find out why Linxup is the easy, affordable solution to protect your watercraft.
A Variety of Equipment, One GPS Solution
Linxup has a GPS tracker to fit whatever you want to protect regardless of size or configuration. Here are just a few more examples of assets and equipment that we can help you monitor in real-time from your mobile device.
Power equipment and tools: Trackers to your power tools, chainsaws, and all types of handheld equipment.
Light Equipment: Track jackhammers, forklifts, plows, and power washers to give your light equipment collection GPS coverage protection.
Personal recreation vehicles: Enjoy uninterrupted recreation by tracking your ATVs, towable campers, and jet skis.
Electronic equipment: Put GPS tracking on your AV equipment, speakers, drones, and laptops to keep your electronics covered.
Farm equipment: Keep tabs on your farm's most important equipment by tracking tractors, combines, and sprayers.