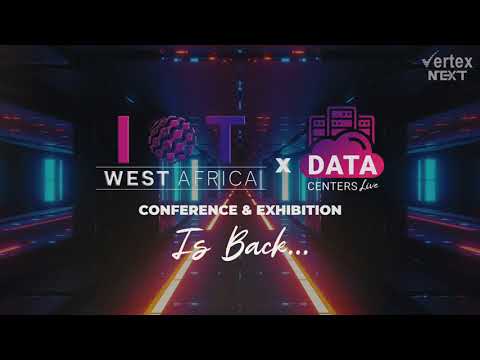 IOT West Africa Conference & Exhibition will take place from July 4th-6th, 2023 at the Landmark Centre, in Lagos, Nigeria
The Future Is Connected:
The current environment has created new challenges for businesses as they adapt to a digitally reliant operating model, and businesses are now accelerating their digital transformation. Seismic waves are happening as digitization transforms almost all sectors and industries around the world. Under one roof, hear from pioneers, inventors, and thought leaders as they dive deep into innovative discussions encompassing the IoT ecosystem.
IOT West Africa Conference, West Africa's one-of-a-kind event www.iotwestafrica.com scheduled from 4th-6th July 2023 at Landmark Centre, Lagos will bring together key industries from across the region for three days of top-level content and discussion across co-located events covering IoT, Data Centers Live and Power and Water Nigeria www.pnwnigeria.com
This is the event to explore the future of enterprise technology.
In its next edition, the IoT West Africa Event will showcase the most cutting-edge technologies from key bellwethers and provide insight from over 50 speakers sharing their unparalleled industry knowledge and real-life experiences. Exploring the latest innovations within the Internet of Things and covering the impact it has on many industries including manufacturing, transport, supply chain, logistics, automotive, construction, government, energy, utilities, insurance, healthcare, and retail, this event is not to be missed.
IoT West Africa aims to explore and highlight game-changing technologies and dazzling innovations, as well as to provide you with a platform to explore the latest developments and best practices in IoT. Meet thought leaders in the industry, government officials, visionaries, entrepreneurs, researchers, and other key stakeholders.
IoT West Africa is the place to stake your claim as a preferred supplier, avid supporter, and technological trendsetter.
Attendees for the event include CTOs, CIOs, CEOs, Heads of Innovation and Technology, HRMs,  IT Directors, Developers, Start-Up's, OEM's, Government, Automotive, Operators, Technology Providers, Investors, VCs and many more.
Focus Areas