While the coronavirus pandemic is still taking an increasing toll all over the world, Smart City Summit and Expo (SCSE) will take place as a hybrid event, physically in Taipei from March 23rd to 26th, 2021 and virtually on its online platform, the Smart City Online. The event is expected to attract over 1,000 solutions from 450 companies from around the world. There will be over 60 sessions of professional forums held and broadcast and over 800 business matchmaking sessions. With the online version going on simultaneously, the number of visitors is expected to hit a record high.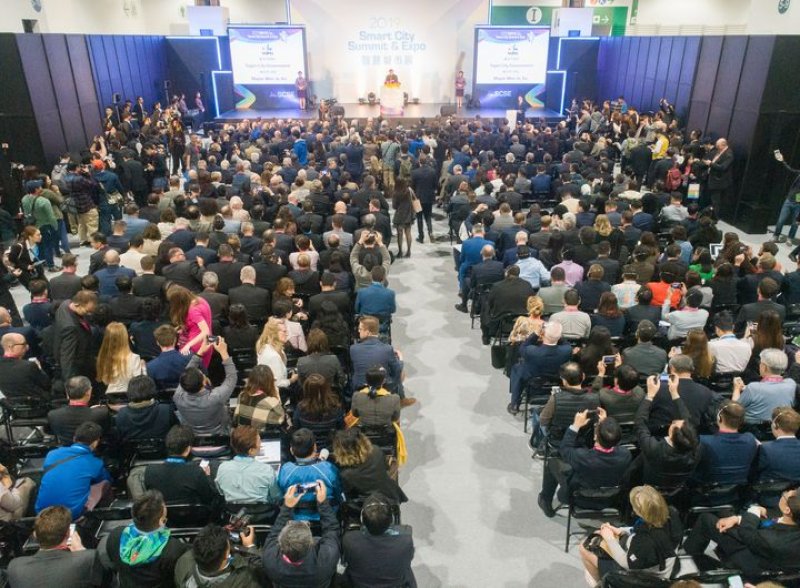 SCSE+, an ALL-IN-ONE Event that Keeps up with the Time
Starting from July of 2020, the SCSE was converted into an O2O event, the SCSE+, with the Smart City Online established to carry on its mission even during critical moments. The organizer, Taipei Computer Association (TCA), believes that in face of the pandemic, only through the synergy of creative communities will we achieve faster and higher in building safer and more resilient cities. Without the limits in time or space, SCSE+ will present the most state-of-art innovations in a new face to the world:
Drive Unlimited Opportunities via Smart City Online
Smart City Online displays ideas and creates connections for businesses around the world. For example, Smart City Online Portal Entry (S.C.O.P.E.) is the most comprehensive online database of global smart city & IoT solutions. Each solution is presented with literal labels and animated videos to offer the best experience for the audience.
The online forums have been held on SMART LIVE since June with different themes each month, including "Smart Anti-pandemic", "Global City Network", "Smart City with 5G Tech", "AI & Innovation Entrepreneurship", "Smart Security", and "Smart Mobility". Conferences held during the event in March will also be broadcast on the platform.
For businesses seeking networking, TCA opens online business meeting system for global participants to book meetings every Wednesday. Hundreds of online sessions have been conducted this year, and the number is estimated to surpass 800 by SCSE 2021.

Explore Vast Possibilities in a new era
In 2021 SCSE, the highlights you cannot miss out are:
Mayors' Summit & CTalk- Organized with Taipei City Government, the sessions have involved 54 city leaders in 2020 on livestream. The annual grand gathering of decision makers from local governments will feature the up-to-date insights and success stories about recovering cities in post-pandemic era next year.
AI 50 Campaign- By selecting the best practices and cases from startups using AI technologies, the campaign will showcase the future beyond your imagination. The call is open now until the end of January 2021, with special rewards for innovators.
It is time for telecom operators, system integrators, key professionals, and solutions providers in smart cities to take part now.
More information could be found at SCSE Website