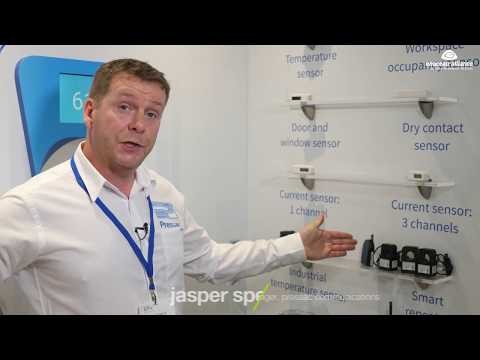 Wireless energy monitoring lets you see granular real-time energy use, track use over time, and monitor and control equipment.
Features
See real-time granular energy use
Access live data from energy consumption sensors to see where energy is being used.
Track use over time
Continuous energy monitoring lets you identify where you use and waste the most energy, allowing you to find energy savings.
Monitor and control equipment
See which assets are switched on and off, ensure critical assets are functioning correctly and switch off assets when not in use.
How it works
1. Collect energy and environmental data
Small, wireless current sensors measure energy usage to get an instant view of the energy at a machine, room or zone level. Combined with environmental data such as temperature, occupancy, door and window you can detect waste and calculate energy savings.
2. Make your existing system smart
Data is sent wirelessly and securely from our sensors to any number of receivers. Because our technology is platform agnostic, the data from our sensors can be used in any way you need.
You can:
Integrate data into any software or IoT platform. Our smart gateways convert sensor data to industry-standard MQTT protocol and makes it available locally or via the cloud.
Connect directly to smart devices. Our sensors and actuators interact directly, allowing you to automate local control systems.
Feed directly into existing building management systems. Sensor data can be used in systems with protocols such as Modbus, letting you monitor, control and report within an existing BMS.